The new Smartcolor JV 150/160 series guarantees high performances, creativity and versatility in brilliant color images printing.
The optimal solution for who is looking for a highly professional product at an affordable price.
High printing speed up to 56.2 sqm/hr draft quality
High resolution up to 1440 dpi
Printing size 1610x1420mm, 1610x2500mm, 1610x3200mm
Several inks configurations
Nozzle control unit (NCU) and nozzle recovery system (NRS) for uninterrupted production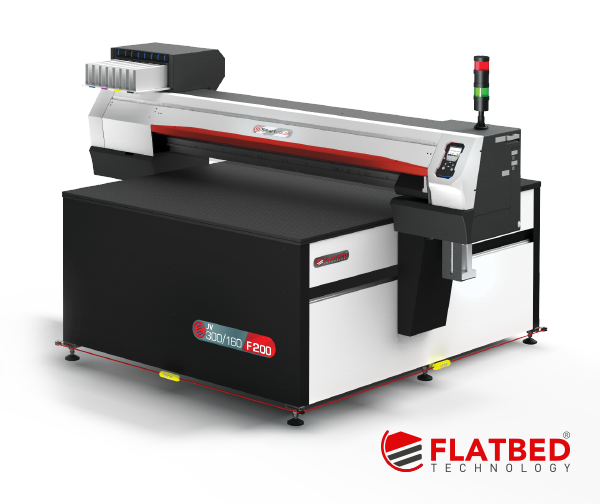 Print without interruption
and versatile inks

The ISS * system (Ink Supply System) allows continuous feeding of printing ink. When a cartridge is finished the system starts automatically to use another cartridge while continuing to refill the print head with new ink. The cartridges can be replaced without stopping the machine and gaining valuable time. This system has numerous potentialities: it is possible to program the SmartFlat JV-150/160 to print without interruptions during work breaks or even overnight. The SmartFlat JV-150/160 can be provided with a double CMYK or a configuration with opaque white, Light cyan and Light magenta. The SmartFlat JV-150/160 is particularly suitable with Smartcolor UltraGrip + inks, ideal for outdoor applications thanks to their ability to firmly attach themselves to the substrate and dry quickly. The applications produced will be extremely resistant to weathering and scratching: Smartcolor offers maximum coverage and shine as well as a perfect seal from 3 up to 5 years!
The ISS system can only be used with CMYK mode.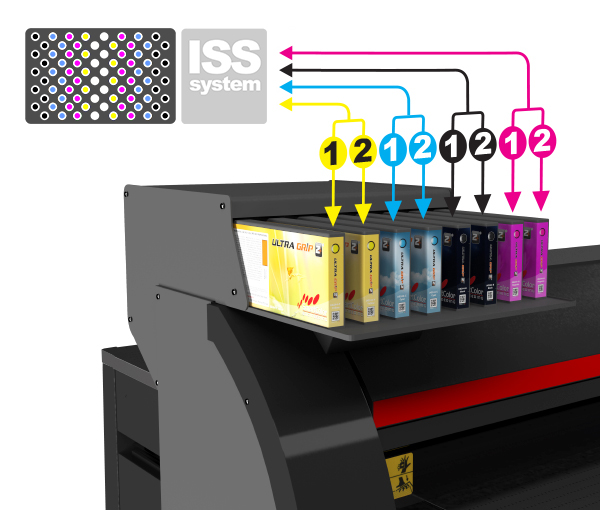 Print objects up to
25cm thickness

Our SmartFlat plotters can print objects up to 25cm thickness. Thanks to a revolutionary extremely robust but lightweight printing surface, the SmartFlat series does not limit creativity, especially in industrial inkjet printing. Thanks to the ability to load any kind of rigid or flexible material, SmartFlat becomes the indispensable solution for any company that wants to range from prototype to mass production or customizing each application to 100%.
Thousands of possible
applications

Innovation is the basis of the daily activity of the Smartcolor staff, which experiments on new materials the perfect combination of SmartFlat plotters with the latest generation of ecological, odorless inks, specially formulated for the various print media: forex, dibond, Plexiglas, glass, leather, wood, ceramic, polyurethane and drywall, but also iron, aluminum, copper, brass and silver, natural fabrics such as cotton and silk, synthetic fabrics, and many more. The Smartcolor staff studies and realizes the best printing solution in terms of materials, time and costs, in a real creative laboratory where materials and objects can be transformed into a thousand different ways and return to the market with an invaluable added value: uniqueness.